Archived Content
This archived Web page remains online for reference, research or recordkeeping purposes. This page will not be altered or updated. Web pages that are archived on the Internet are not subject to the Government of Canada Web Standards. As per the Communications Policy of the Government of Canada, you can request alternate formats of this page on the Contact Us page.
Historical Photographs and Documents
Gallery of Photographs
In this gallery, you will find photographs from the Library and Archives Canada (LAC) collection relating to early Chinese-Canadian history, up until 1947.
To order a print or digital copy of these documents, please use our online order form. The order form will ask you for a reference number or item description, which you can obtain by clicking on the "Source" button beside each item. Information about price and format, as well as the online order form, is available in The Public section of the LAC website.
To find out more about these photographs, read the Research Guide to Early Chinese-Canadian History at Library and Archives Canada
Click on each photo for an enlarged, printable version.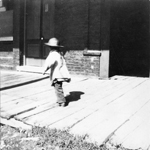 When: Between 1880 and 1897
Where: Victoria, B.C.
Source
When: ca. 1889
Where: Vancouver, B.C.
Source
When: Between 1880-1897
Where: Victoria, B.C.
Source
When: Between 1903 and 1905
Where: British Columbia
Source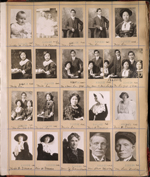 Who: The Lu family
What: Page from studio photographer's book
When: March 1913
Where: Ottawa, Ont.
Source
Who: See Shu Goong
When: ca.1900
Where: Unknown
Source
Who: (Front row, left to right): Lance-Corporal C. Lum, Corporal R.W.J. Lee, Company Sergeant-Major D. Sung, Sergeants C. Hoy and M. Chiu. (Rear row, left to right): Lance-Corporal D. Yo, Corporal Y.M. Wong, Corporal C.P. Wong, Sergeant H.B.D. Lee, Lance-Corporal R.W. Yeastings
When: November 27, 1945
Where: Thursley, England
Source
Who: (Left to right) Privates O. Lee, F. Lee, G.A. Lee, W. Lee, K.D. Wong and J.H. Ma
When: November 22, 1945
Where: Thursley, England
Source
Who: Private L. Mar
When: April 4, 1944
Where: Bulford, England
Source