Archived Content
This archived Web page remains online for reference, research or recordkeeping purposes. This page will not be altered or updated. Web pages that are archived on the Internet are not subject to the Government of Canada Web Standards. As per the Communications Policy of the Government of Canada, you can request alternate formats of this page on the Contact Us page.
Caricature - If some things never change, when did they begin? - Did you know that...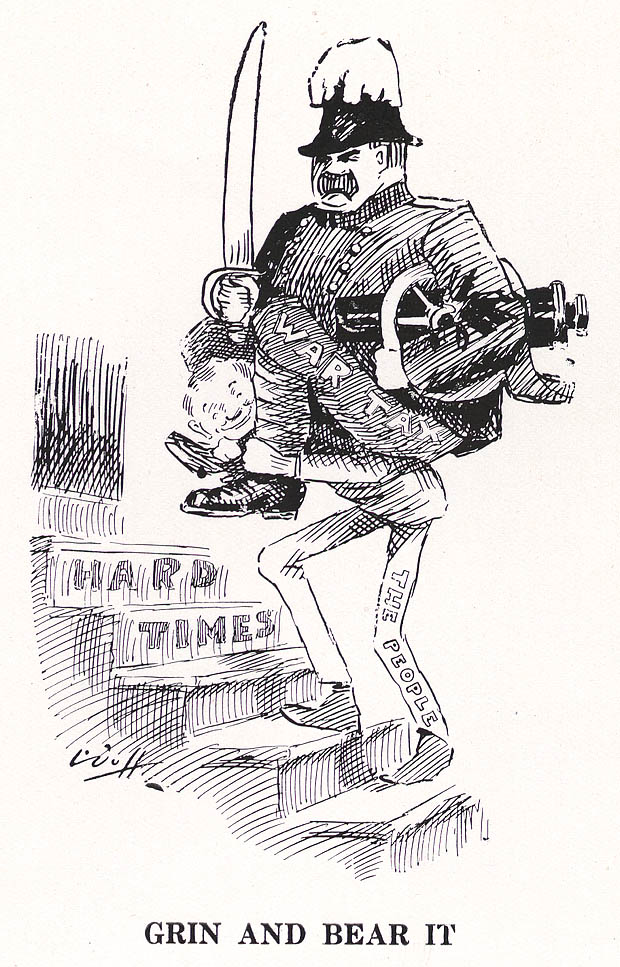 Grin and Bear It
Canadians were subject to numerous "temporary" taxes to help the Canadian Government fund the War effort. By the end of the First World War, an additional penny, or two, levy could be found on everything from stamps to tobacco. This caricature depicts a typical Canadian saddled with the additional burden of war taxes.
Library and Archives Canada
Artist: Clayton Duff
C-147730
ArchiviaNet Description
Previous Page