Archives Search
Description found in Archives
Chinese Freemasons Society, Cumberland British Columbia fonds [textual record].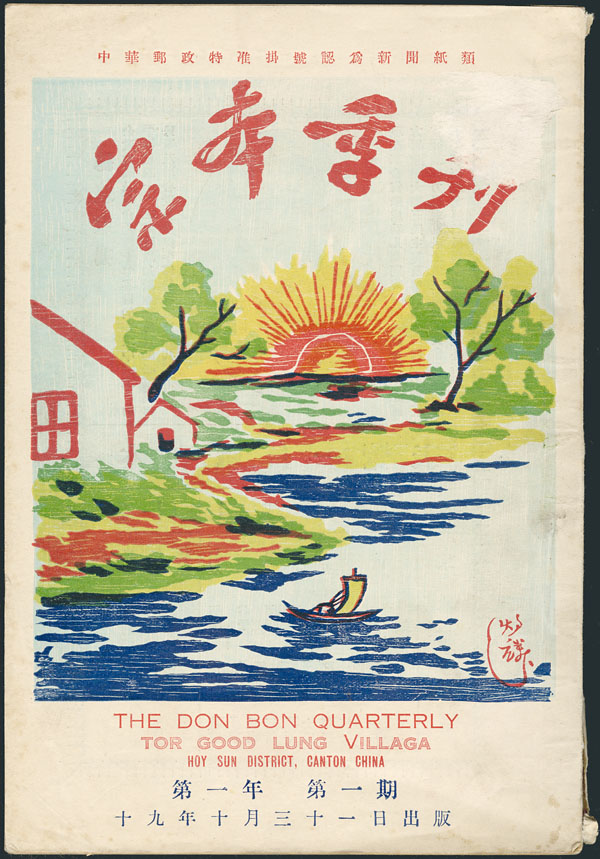 Online MIKAN no. 100850 (1 item)
16 cm of textual records.

Fonds consists of nomination forms for choosing the association's executive, financial records, lottery books, membership records and books. There is material in horizontal storage: financial records, [1929] as well as records of bond sales by Cumberland, B.C. Freemasons for the second phase of a building program, 1926, container 2.
Volume
from 1 to 2
90: Open
Former archival reference no.
Biography / Administrative history
The Chinese Freemasons or Chi Kiung Tong is a traditional fraternal organization from China. The organization adopted the Freemasons name to deflect racism against Chinese in early British Columbia history.
Transferred in 1978 from Dr. B.S. Hoe, C.C.F.C.S., National Museum of Man.

Language note
All material is in Chinese.
1. Chinese Freemasons Society - Records and correspondence (Chinese), [1929-1955]
2. Associations, institutions, etc. - Canada, [1929-1955]
3. Cumberland (B.C.) - Associations, institutions, etc., [1929-1955]
4. Chinese - Canada, [1929-1955]
5. Chinese Canadians - Societies, etc., [1929-1955]
6. Friendly societies - Canada, [1929-1955]
7. Chinese - British Columbia, [1929-1955]
Date modified: