Archives Search
Description found in Archives
Electoral atlas of the Dominion of Canada [cartographic material] : as divided for the tenth general election held in the year 1904.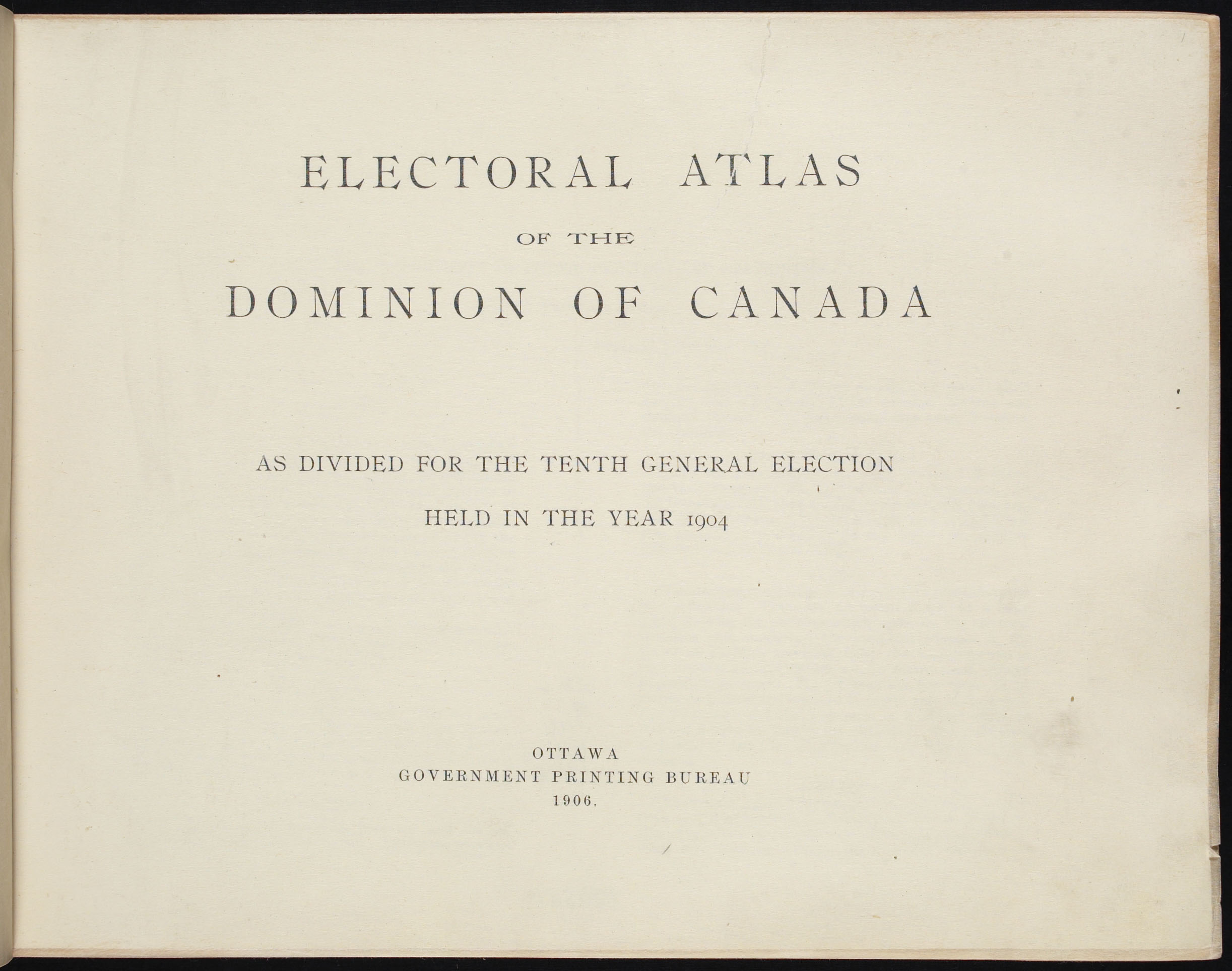 Online MIKAN no. 196055 (231 items)
Government Printing Bureau
1 atlas ([11] p., 211 [i.e. 219] leaves of plates) maps 27 x 35 cm.

Cartographic material
90: Open
Library of Congress class no.
G1116 .F7E43 1906 CAL fol.
Electoral divisions based on the Redistribution Act of 1903 and other changes.

Population statistics based on 1901 census.

PAAP acc. no. 790587.

Cartographic math data
Scales differ.


Statement of responsibility note
Maps prepared by staff member of the Dept. of Interior.--Introd.
Date modified: